Let's meet the participants of 19. Youth film festival and 7.Four River Film Festival
Blue-Skye Spence: "I would like to build up an international audience!"
From home court artists and filmmakers to this lovely young lady! Let us introduce you an artist from United States – Blue-Skye Spencer. This girl has a whole life surrounded by cameras and film art. Due to this, we must expected much of her. Don't we?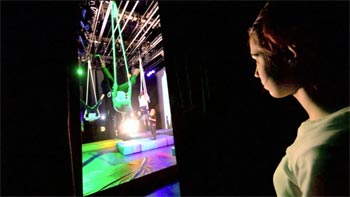 First, introduce yourself. Who is Blue-Skye Spence?
I'm Irish-American, a film-maker, an artist, a student, a daughter, a sister. I'm many things, I'm Blue-Skye. My mom's a photographer and an art teacher, so I've grown up around both cameras and art.
What made you submit your film to this festival?
I heard about the festival when I entered Plasencia International Youth Film Festival and it was exciting to enter another new one.
Describe a little how you make a dance film. It is an unusual film genre.
For me, my dance film was not about a traditional dance form but about aerial dance. I followed a group as they trained for and performed in a show. They share their opinions and also teach a little about the unique dance form. Aerial dance is something I also enjoy doing myself, I wanted to be able to share it with others. It's spectacular and colorful, perfect for film!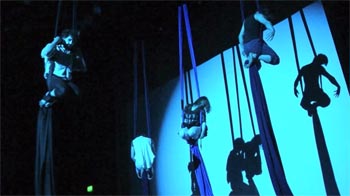 What do you expect from your film?
My hope is that it will be received well, I would love if I built up an international audience for my film-making.
Do you see yourself in film-making in the future?
I am going to study model making, design, and digital effects at IADT in Ireland for the next four years. After that I plan on maybe returning to America to do a master's degree or to go straight into film, television or theatre production.
I can hardly wait for the start of the festival! See you in Karlovac from 17 to 21 June!