We are expanding the network of knowledge with educational lectures and workshops
We hope that you've prepared the yellow t-shirts because the festivals are here! 19th Youth Film Festival and 7th Four River Film Festival are national and international film events that will be held from June 17 to 21 this year in Karlovac. This factory of film enthusiasts is for the eighth time organized under the baton of Croatian Film Association and Cinema Club Karlovac and it gathers young people who have only one goal - to expand their network of knowledge and have a good time.
In addition, all the visitors will have the opportunity to watch some of the 80 films in the competition, and the Festivals will allow all of them to participate in lectures and workshops - in order to improve the quality of their work which is just waiting for its place under the sun.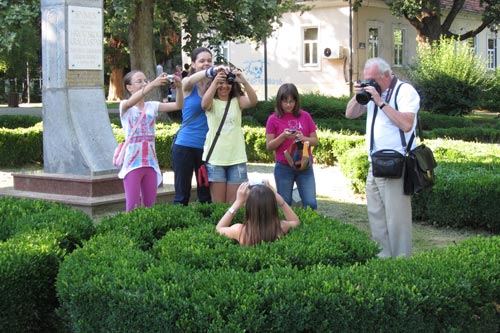 Leader of media culture classes, Jura Troje, will give a lecture on 'Journey on film.' The workshop intended for high school students and mentors will open the eternal enigma – should we travel to make films or make films to travel? Participants will watch his travelogue film "Indochina", and thereby learn how a camera in your hand and a script in your mind can change the whole concept of being a traveller.
Professor of mathematics, ZrinkaTomašković, will convince you that mathematics does not have to be so boring through her lecture 'Film mathematics'. 'I would say that this lecture is one of those grey areas where no one can quite tell to which area it belongs; there is enough math for it not to be a lecture about film, and yet there is plenty of film that it doesn't have to be a talk about math. We will deal with serious mathematical problems camouflaged in fiction and animated films. One thing is certain - math will never be the same', Zrinka explains enthusiastically.
After 'math class' there is a lecture by Vera Vrbanac, a professional dancer and founder of the popular Studio 23, where dance careers of many kids begin. Under Vera's professional scrutiny will be "Happy" dance films which have showered this year's festivals, united the whole world and made it a much livelier and more beautiful place. In addition, Vera will give a lecture for mentors called 'Dance film - case study', in which she will surely infect everyone with her life passion, i.e. dancing.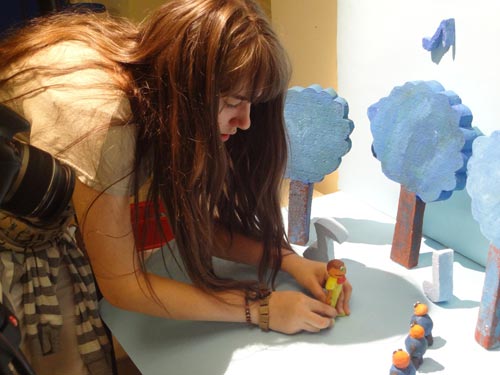 Similar topics will address RokVevar, Slovenian writer in the field of performing arts whose lecture 'Dance film pedagogy' for mentors will clarify the point of view of this once neglected genre.
The icing on the cake of this extensive dance - film program will be MelitaSpahićBezjak and her dance film workshop aimed at young people and Nina Flis with a lecture on Folklore on film.
In addition, mentors will have the opportunity to attend an interesting lecture by MajdaRijavec about the 'Positive effects of film-making on psychological development of children and youth', which will certainly be an additional impetus to their relentless desire to work with young people.
In addition to lectures and previously mentioned workshop the festivals will this year serve as platforms for audio recording workshop lead by Viktor VolarićHorvat, a musician who has been giving his neighbours headaches because he constantly tries out new instruments and their capabilities. The young musician and sound engineer will talk about the principles of recording and processing of sound in film. Since sound in film, from its concept to its release, deserves the same attention as picture. Therefore, the workshops will cover all phases of film audio production and demonstrate them in practice so that participants will take part in the preparation for recording, recording itself and post-production of the recorded materials.
Ivan Mandic will tell you something more about the animation of the box, but he will also show you a practical example, while Swede Tommy Boije will have ananimated- documentary film workshop.
This more than detailed educational program is designed for high school students and their mentors will once again show the power of spreading knowledge when it is absorbed in a happy and cheerful atmosphere. See you at Zorindom theatre, Town museum, Grammar school and students' home in Karlovac - four locations where the educational program of the 19th Youth Film Festival and 7th Four River Film Festival will be held from June 17 to 21 this year.
05.06.2014.