Four River Film Festival presented on Teen International Film Festival in Istanbul!
From 22 to 26 April Teen International Film Festival or the popular TISFEST - a film festival with a diverse program of short films and competition for young authors was held in Istanbul. It has no limits in terms of topic, but the only requirement is that the authors are between 13 and 19 years of age. The festival has an international character so last week Istanbul was a popular place for all high school filmmakers. Renowned experts from Turkey and abroad participated on the Festival and young authors had the opportunity to talk, exchange ideas and agree upon new cooperation. During the five days of the festival, various workshops and special screenings were held and, among others, there was a presentation of Karlovac Four River Film Festival, one of the biggest high school film festivals in Europe which is for the seventh year in a row jointly organized by Croatian Film Association and Cinema Club Karlovac.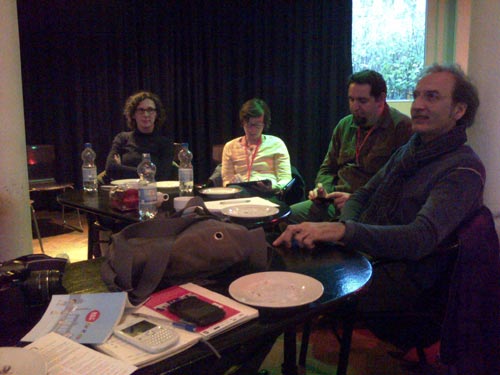 Four River Film Festival was presented by long-time members of the organizing team - Svjetlana Višnić and Zlatko Novaković. We had the privilege to participate in the third edition of TISFEST, the Turkish brother of the festival in Karlovac. We've spent the five days at the festival in Istanbul watching the top 45 of the submitted 250 films from all over the world and in socializing and sharing experiences with fellow film and media educators. Hearty cooperation of our hospitable hosts was 'sealed' by film because the film made at the workshop was submitted to the Four River Film Festival so, with a little bit of luck, we will see our friends from Turkey quite soon!, concluded Svjetlana and Zlatko.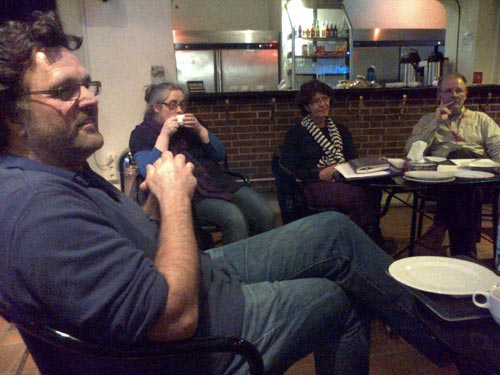 Both FRFF and TISFEST are members of Youth Cinema Network, a network that is dedicated to youth filmmaking. Cooperation and representations like these encourage greater fluctuation of young filmmakers and their works. That is why FRFF has this year already been presented at festivals in Spain and Ireland, and in a couple of months cooperation with festivals in Italy, USA, and Macedonia is expected.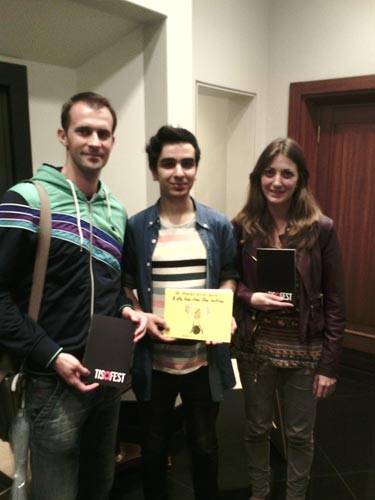 Finally, such actions increase the number of entries submitted to the Festival in Karlovac and in that way it becomes a really popular destination for all young filmmakers. Many international guests have already confirmed their participation at this year's edition which will take place from June 17 to 21. That is why Karlovac will be known as the home of highscool filmmaking - in Croatia, in Europe, in the world!
30.04.2014.