FESTIVAL SEASON HAS BEGUN: KARLOVAC AND DUBROVNIK VISIT VALENCIA
Last weekend, from 20 to 23 February, MICE - International Film Festival for Children and Adolescents was held in Valencia. The third-largest Spanish city hosted this event for the second time and gathered 260 films from 60 countries with more than 90 guests. Among the chosen ones were films from Cinema Club Karlovac, Association Luža and Šipan Film School from Dubrovnik. These organizations were represented by Davorka and Miro Bronzić, Nina Čorak, Marija Ratković Vidaković, Ksenija Sanković and Marko Zelenković.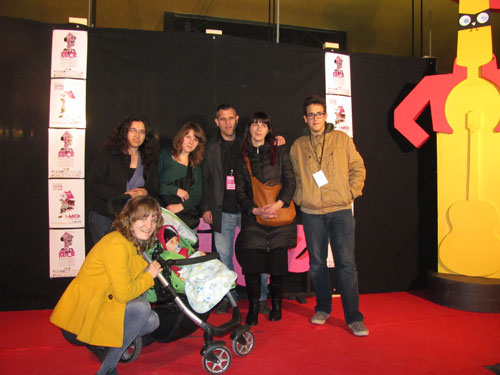 Except presenting their achievements, filmmakers from Dubrovnik and Karlovac have also presented their festivals which are very famous outside Croatia: Dubrovnik Film Festival, i.e. children and youth film festival for Mediterranean countries organized by Luža Association and Dubrovnik Cinemas and Four River Film Festival and Youth Film Festival, i.e. international events dedicated to high school film organized by Croatian Film Association and the Cinema Club Karlovac. Four days in Valencia were ideal for the exchange of impressions and experiences with fellow organizers of festivals and film authors from all over Europe. Contacts were exchanged with filmmakers from Ukraine, Sweden, Turkey and other countries whose films will certainly be seen in Dubrovnik and Karlovac. Let us remind you that Dubrovnik Film Festival will be held in October and the deadline for submissions is August 15, while Youth Film Festival and Four River Film Festival will this year be held in June and the deadline for entries is April 15.
This is the first in a series of international cooperation planned this year for the Four River Film Festival team. In early March they will visit Documentary Film Festival in Vinkovci, in early April Fresh Film Festival in Ireland, in early May Timeline Film Festival in Italy, and the summer is reserved for participation at the International Youth Media Summit in LA, where Croatian Film Association, as the most important organization for non-professional film clubs has three representatives - one participant from Youth Film Festival and Children's Film Festival and the Manager of festival programs at Croatian Film Association. All these programs are carried out within the framework of the European network of youth filmmaking (Youth Cinema Network). The Network consists of event organizers, authors and media educators devoted to films for children and adolescents and it was launched at the last edition of the festival in Karlovac.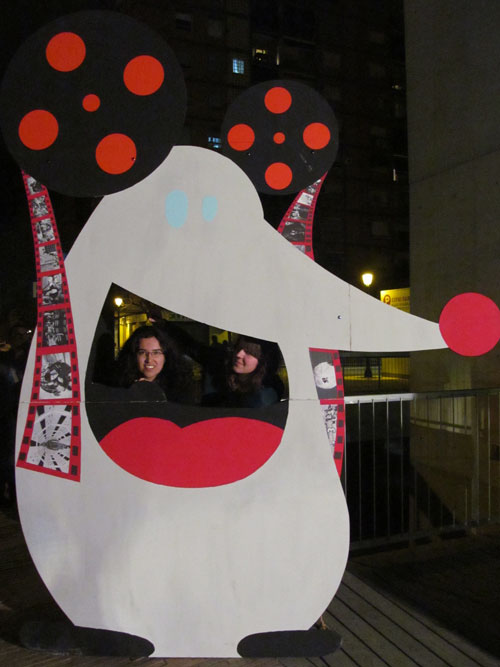 Four River Film Festival in the framework of YCN and in collaboration with Nordic Youth Film Festival in Norway has launched a new project - the exchange of festival organizers. The idea is as follows: during the period between June 1 and July 1 (the period just before the festival, during the festival and immediately after the festival) a member of the festival from Karlovac would stay in Tromso in Norway, and one member from Tromso would stay in Karlovac. During a month's stay at another festival they would be involved (depending on their interests) in different sectors of the festival, observe the organizational aspects of the other country (which is important from an international point of view) with the expectation that the acquired knowledge should be applied in their own organizations the following year.
Valencia was just the starting position. Let the real journey begin!
25.02.2014.