As part of the 19th Youth Film Festival and 7th Four River Film Festival this year - program Best of Children's Film Kitchen
The youth represents our future, and for our kids to grow wiser, 19th Youth Film Festival and 7th Four River Film Festival this year have a real treat. Former program 5+ is now somewhat changed. It is dedicated to primary school pupils and is called Best of Children's Film Kitchen. Although Karlovac has for many years suffered a shortage of film repertoire, with time it started coming to life. Nowadays a more or less regular theatre repertoire has been implemented via many actions organised by the Cinema Club, the City of Karlovac and the City Theatre Zorin dom so the objectives of the Film 5+ program have changed a little. Since the Croatian Film Association, along with the Youth Film Festival organises the Croatian Children's Film Festival, it was logical to at least briefly unite these two events because most youth filmmakers have started their career on the Children's Film Festival. Thus, the first movies of today's authors who are in the competition program of the festival will be shown in the framework of the Best from children's film cuisine. Those are the films which won at the Croatian Children's Film Festival back in the time when their authors still were little filmmakers.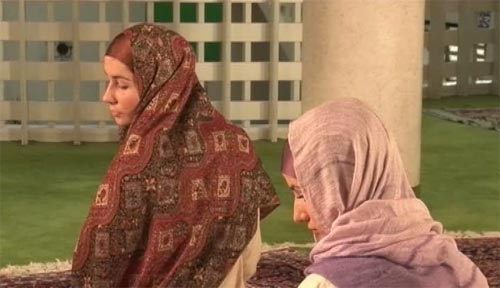 Alisa En Nur
This year on the first day of the festival i.e. June 17 at 11 am we will present works of filmmakers from Gunja, Zagreb and Zaprešić. Kids will be able to see the short film Click made by Magdalena Blažević from FKVK Zaprešić who will introduce them to the magical world that can be controlled by a remote control. From the young factory in Zaprešić comes and animated film made by Petar Karaula - Purple story about a purple girl. Apart from them, films Bribery and corruption by Domagoj Kudek from Zaprešić and Frikuša by Morena Benčić and Lorena Mužinić from the same club will be screened.
Zagreb will be represented by young Antonio Britvar from Hodači po žici Association with the documentary Alisa En Nur which talks about Alice's upbringing, education, spiritual maturity, but also about her concept of love and going to Turkey to the desired college. Besides for this praiseworthy film Antonio was chosen as one of two young filmmakers who will this year visit Youth Media Summit in Los Angeles, which will without a doubt greatly enrich his work.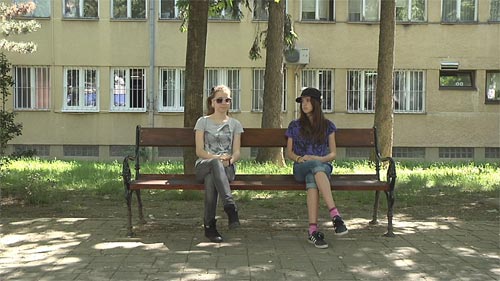 Frikuša
Finally, there are films from SKIG from Gunja, a long-time festival participant and now a friend of the festival, which will show elementary school children some of their best works. It's nice in grandpa's flat is a documentary film by Tomislav Džunja and Josip Abramović that reveal how grandfather's love towards life along the edge of forest in Slavonia and work on the land is transferred to his grandchildren. Icing on the cake of this colourful film program will be Marinko Marinkić's film Joseph's prayer, a touching story about the problems of growing up and poverty.
Spend quality time with the young ones and the film program designed specifically for elementary school children. Let children's laugh be heard at the Youth Film Festival and Four River Film Festival from June 17 to 21 in Karlovac.
29.05.2014.