Let's meet the participants of 19. Youth film festival and 7.Four River Film Festival
'Hodači po žici Association': "For film, we are born ready!"
Judging by the enthusiasm of this team, by this educational film which they bring to us and by the fact that they rule at making documentaries, 'Hodači po žici' Association from Zagreb will win over the audience at this year's festivals in Karlovac. Antonio Britvar, a member of the association, will tell us why they love making documentaries, how they came up with the idea for the film, as well as other interesting information about this team.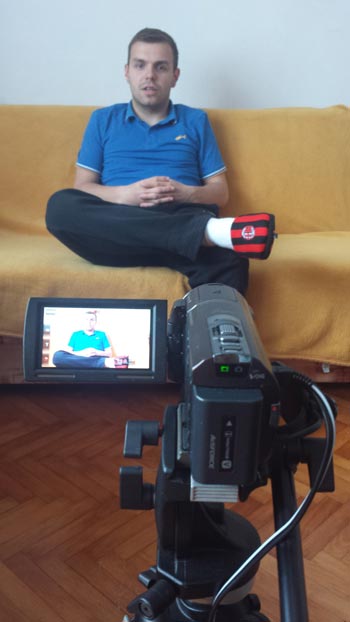 1. This year your association brings us a documentary. One would say that this is your specialty. Why documentaries?
In 2002 our video group began with our work thanks to the leaders Mirjana Jukić and Katica Šarić who started this kind of work in primary school. Since then, the older generations have been transmitting knowledge to younger ones and work within the association. We all always liked documentaries, precisely because they are a powerful medium. Documentary can convey emotions and stories just like a feature film, but there is a difference, and it is precisely the truth which documentary lays down in its first rule - it must deal with real events. Sometimes reportage, fiction or experimental film stray in, but it does not happen often.
2. Not every kiss is sweet - that's the point of this year's film. Where did the idea for the film come from?
The film's director and my long-time colleague Karlo Batistić recovered from mononucleosis last year and approached me with an interesting idea and a proposal for this joint work, which I eagerly accepted. We concluded that the opportunity to teach others about precisely this issue should not be missed.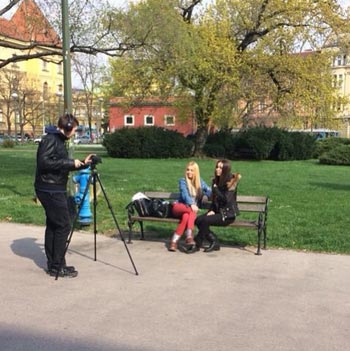 3. How do you usually come up with an idea for a film? Does your leader suggest it, is it brain storming or something else?
The obligation of our leader is to jump in when it is needed, when the idea or solution to the problem is at the tip of the tongue, or when something is very wrong, but the leader cannot choose the idea for the film or directly record or edit movies. In principle, we rarely brainstorm, and often just one of us has a recipe for an honest and enlightening film.

4. What do you expect from your film at this year's Four River Film Festival?
Primarily, that many people watch the film, because the point is to prevent disease and to teach young people to be more cautious about their own health. We will see whether the jury or the audience will recognize our movie because the competition is strong.
5. 79 films from 30 countries are waiting for us at the festival. Are you ready? :)
Of course: for film, we are born ready!
What else is there to add? From 17 to 21 July 2014 we are waiting for you at the 19th Youth Film Festival and 7th Four River Film Festival in Karlovac. We cannot wait!