Many films, 150 film virtuososand 5 days of film ecstasy on the yellow carpet in Karlovac!
As is the custom for the eighth (or seventh) year in a row, Karlovac will become a mecca of high school film. So during the first week of the summer holidays, many high school students will replace their school benches with film scenes and come to the 19th Youth Film Festival & 7th Four River Film Festival, the international festival of high school film, which is being held from June 17th to 21st.
And while 150 filmmakers from all over the world will enjoy film and fill their heads with new creative ideas, jury's watchful eye will observe their creations, namely the 79 films in the competition of the festival. Like every year, they will just decide on ten of the twelve awards, namely: one prize in each of four categories, separately for YFF and FRFF and one for best film - the Grand Prix, which unifies both festivals. Also, in order to refresh the program, this year the organizers decided to introduce an additional category that will change each year. So children and their mentors will have an opportunity to enjoy in dance film. The award for best dance film is only one - therefore, it unites both festivals. But who are the members of the jury?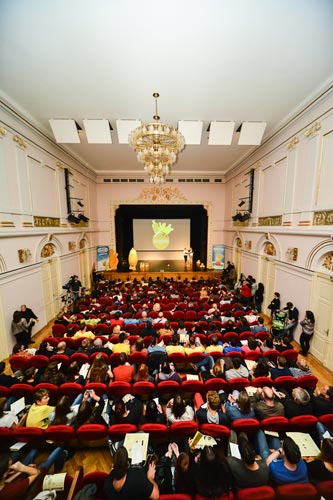 Although she is a professor of psychology at the Faculty of Teacher Education, MajdaRijavec has based her long-time opus on the problems of high school children. She is familiar with psychology and the very functioning of young people, but Majda will this time have the task to evaluate films. Mina Keshavarz, the author of several award-winning documentaries on social issues and a respected member of Iran, as well as international film will help her with that task. Tamás Gábeli, an established Hungarian filmmaker and organizer of the International Short Film Festival BuSho, who after international wanderings came into the labyrinth of visual culture and got totally hooked on film will make sure that the ladies of the jury get all the support they need.
As we have already mentioned the festivals will this year become richer for one more category - dance film, and there are few who possess greater knowledge of this area than Rok Vevar, an art theorist and historian of modern dance who will have the burden of evaluating films of this genre.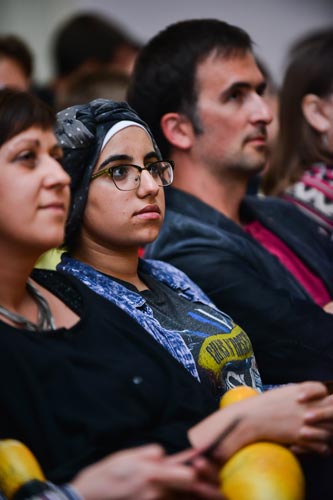 Yellow Flag, the award for contribution to non-violence on film also experienced changes when it comes to evaluation. It will be awarded by 11 young filmmakers from Italy, Macedonia and Turkey. Cooperation which was a result of meetings at the Youth World Cinema Alliance conference in Tirana in late April and early May this year has resulted in an exchange of judges among the festivals which are under patron brand of Giffoni Experience, the largest filmfestival for children and youth in the world. In addition to the Yellow Flag, 11 filmmakers will this year present the awards for best actor, actress, director, cameraman and editor. There will be a true celebration on the yellow carpet!
79 films, 150 film virtuosos and 5 days of film ecstasy in Karlovac–we'll keep our fingers crossed!
26.05.2014.