COLOUR YELLOW AND NONVIOLENCE - ALWAYS IN FASHION!
Karlovac is about to "become yellow" again because of the yellow flag of peace and nonviolence which will be raised again, at the 16th Youth Film Festival and the 4th Four River Film Festival, from 7th to 10th September in Karlovac. The competition for the Yellow Flag, a new award, introduced last year, which promotes nonviolence on film, continues this year as well as it promotes friendship, peace and togetherness among young filmmakers – not only on film, but also in real life! This national and international festival will do its best to prove that not all the complaints of our elders are true about films not being what they used to be and that these "modern" films only make young people more violent.
The Yellow Flag is awarded to authors of films that, through their themes, stories and heroes, most successfully speak out against violence as society's great evil, especially among young people. Family abuse, gangs, bullying – these are all ugly stories of our reality and these young filmmakers will put up an extremely good fight against them. The so-called High school jury will decide just how well they have done.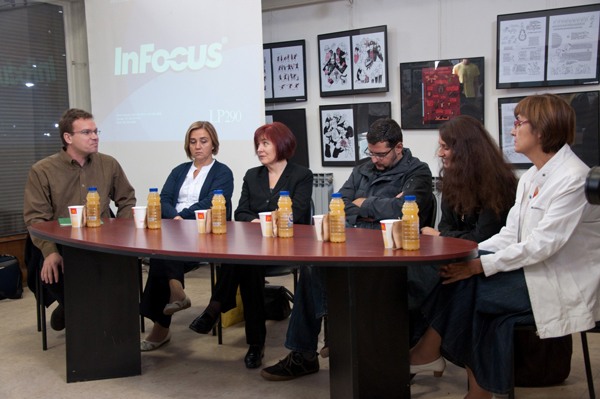 This young jury will be comprised of three interesting people: Marko Mikšić, Jihye Hwang and Tamy Zajec. Marko Mikšić has been a film aficionado since primary school. Today he is a member of the Cinema Club Karlovac, as well as a member of the Lumiere media group, while completing the educational program entitled "Stop violence among children" makes him an ideal candidate for this jury. A South Korean high school student will also be a member of the jury. Jihye Hweng is a talented young filmmaker whose animated films have won numerous recognitions at international festivals and whose film "A Kiss from a Kitty" won last year's YFF and FRFF Grand Prix for best film. Tamy Zajec is not only a passionate fan of film but she is also a real dance aficionado. Her show and tap dancing solos have made her the state and European champion, as well as world vice champion in couple tap dancing. She attends the 15th Gymnasium in Zagreb, she graduated from Primary music school and has even managed to find time to display her acting talent by playing Darija in director Branko Ivanda's film "Lea and Darija".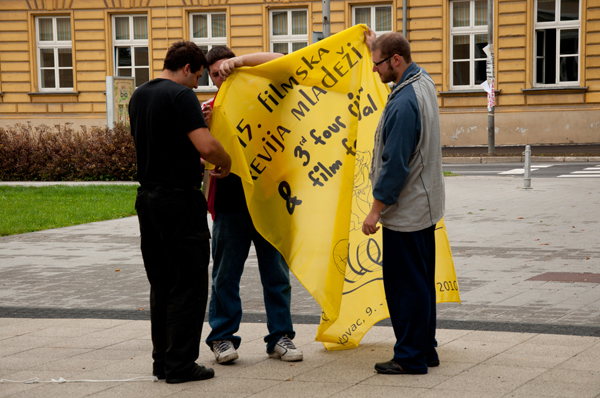 The Yellow Flag will not be alone in this fight against violence. A total of five workshops will be held at the festival which will also try to contribute to this struggle against violence, as well as a debate entitled "Does violence on film cause violence in reality?" – all of these coordinated by one of our jury members, Boško Picula. A live action one-take film workshop (held by Jura Troje), stop-animation workshop (held by Vjekoslav Živković), film mask and make-up workshop (held by Zdenka Mihelj), radio broadcasting workshop (held by Ivana Conjar) and special effects workshop (held by Neven Mihaljović Cetinjanin) will also take place at the festival, as well as a debate between two groups of young people who will try to reach a victory by using only calm and well-presented arguments, while the already mentioned young jury will decide on which side is better. The debate about violence on film is often present in our daily conversations, in school and in the media, therefore the debate in Karlovac will try to clear up the dilemma whether films really make people more aggressive in real life.
Just how much love and friendship these young people can spread, you'll have to check out in Karlovac, from 7th to 10th September!
17. 8. 2011